Article originally posted on www.erieinsurance.com

(opens in new tab)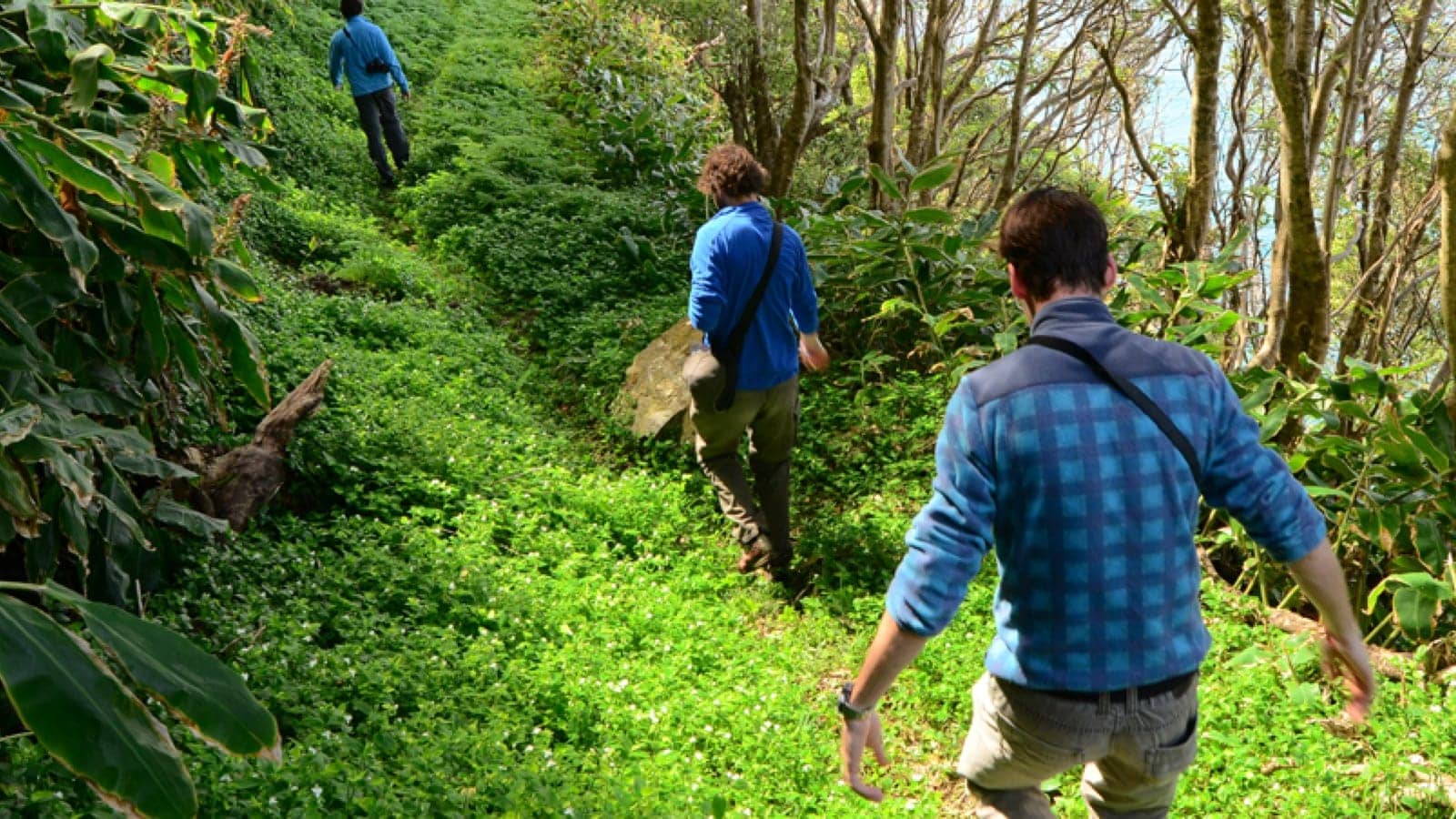 If you're looking for a picturesque hike, many praise the long and arduous trails of the West. But there are also plenty of breathtaking hiking destinations east of the Mississippi, and some of them may be in your own backyard.
The combination of fresh air, exercise, and beautiful scenery can offer benefits for both the mind and body. That can help a lot after a few months of being cooped up. Whether you prefer casual hikes or multi-day adventures, odds are you won't need a plane ticket to reach these trailheads.
Quick note: If you choose to venture out during the COVID-19 pandemic, make sure to follow CDC guidelines for outdoor recreation by avoiding crowded parks and trails and maintaining at least 6 feet of social distance between others. Before you visit, check with your destination to see if operating hours, campgrounds, or facilities have been affected by local public health restrictions.
Want to check out something new without traveling too far? Here are some East Coast hikes that are worth adding to your bucket list:
Ridge Trail, Old Rag Mountain, Virginia
Difficulty: Challenging
The Ridge Trail in Shenandoah National Park is one of the most popular hikes in the country. You can hike the trail clockwise or counterclockwise depending on whether you want to tackle its popular rock scramble traveling uphill or downhill.

Meet at the Old Rag parking lot trailhead and double knot your hiking boots. This trail is known as one of the best in the park. It's also one of the more challenging hikes, so it's recommended to face the steep climb in elevation early on when you're feeling strong.
Upper Hawksbill Trail, Hawksbill Mountain, Virginia
Difficulty: Easy
While you're in Shenandoah, why not try to reach the tallest peak in the park? Hawksbill Mountain reaches 4,051 feet and the Upper Hawksbill Trail is the easiest hike to the top.
Follow the blue blazes and stop to rest at Byrd's Nest Shelter, a popular day-use area close to the summit. There's a good chance you'll see birds of prey and other wildlife on your way up.
Cuyahoga Valley National Park, Ohio
Difficulty: Moderate
Although the Midwest isn't famous for its National Parks, Cuyahoga Valley National Park is not to be overlooked. The park surrounds the Cuyahoga River and the historic Ohio & Erie Canal. It also boasts more than 125 miles of trails, including the popular 20-mile towpath.
Choose a shorter hike to see one of the park's waterfalls or go off the beaten path using part of the Ohio Buckeye Trail, which circles the entire state.
Ice Age National Scenic Trail, Wisconsin
Difficulty: Challenging
Hiking the Ice Age National Scenic Trail offers a look into the land's past. Its forested trails follow the edge of the last continental glacier to cross Wisconsin. Not only will you see the stunning sights of today but you'll also get a look at how the landscape was shaped.
Hike smaller portions or try multi-day segments for a longer adventure. If you drive to the different state parks along the trail, keep a car emergency kit handy in case of a breakdown.
Brown County State Park, Nashville, Indiana
Difficulty: Moderate
Just an hour south of Indianapolis sits the largest state park in Indiana. The longest trail is only 3.5 miles, making any of the hikes a great choice for bringing along kids or a dog (on a leash).
Pick a week when the leaves are changing and take the whole family. If you choose the longer trail, you'll see a more remote part of the park, ending with a walk around Ogle Lake.
Shawnee State Forest, Herod, Illinois
Difficulty: Easy
This National Forest occupies more than 280,000 acres between the Mississippi and Ohio Rivers. Among the network of paths, you'll find the Garden of the Gods Observation Trail, a short hike that leads to a tree canopy filled with new-growth pines and hardwoods planted in the 1930s.
Take the half-mile roundtrip hike and pause at the wildflowers and sandstone rock formations. This trail is good for all skill levels and ends with a vast view of the forest.
Rocky Top Trail, Rocky Top, Tennessee
Difficulty: Challenging
There's no hiking destination in Tennessee more well-known than Rocky Top. This scenic hike is lined with rhododendrons and panoramic views of the Smoky Mountains. The summit even inspired the University of Tennessee's fight song, so it's a great trail to check off your list.
Smell the flowers, conquer the elevation, and take in the view. If you head from Cades Cove, brace yourself for the 11-mile roundtrip trek.
Starved Rock State Park, Illinois
Difficulty: Easy
This park includes 18 canyons and 14 waterfalls, as well as a striking view of the Illinois River. It's the most popular Illinois state park so you may have to battle some crowds but its famous rock formation is just 15 minutes from the visitor center.
Bring the kids and dogs to play in one of the park's waterfalls during the warmer months. You can also take a ski trip or watch ice climbers make their way up the canyon during the winter.
Mount Mitchell Trail, North Carolina
Difficulty: Challenging (unless you drive to the top!)
No list about hikes east of the Mississippi is complete without Mount Mitchell. This is one of the highest peaks in eastern North America and has long been documented by scientists and explorers alike. The 12-mile roundtrip trail is lined with historical markers for hikers to read while they catch their breath.
Hike, camp, or backpack your way up to the top of the Black Mountain Range. If you don't want to deal with traffic on the trail, drive to the summit parking area and walk to the observation deck.
Lakeshore Trail, Pictured Rocks National Lakeshore, Michigan
Difficulty: Moderate
This 42-mile trail lines the Michigan shore with views ranging from waterfalls to lighthouses. Although much of the trail is moderate in difficulty, it does share some distance with the North Country Trail which is about 4,600 miles long and has several climbs between bluffs.
Stop at an overlook while you take in the sights or test out some camping hacks at one of the trail's 11 backcountry campgrounds. If you get too worn out, use the shuttle service and just hike one way.
Embrace the Journey
The journey it takes to reach the summit makes the view that much more rewarding. Step by step, a great hike can help remind us that life is about living in the moment. At Erie Insurance, we value those moments just as much as you do. That's why we go out of our way to help you protect what matters most. Talk to your local ERIE agent today to find the right insurance coverage for you and your family. We'd love to help you on your journey.
A better insurance experience starts with ERIE.
Haven't heard of us? Erie Insurance started with humble beginnings in 1925 with a mission to emphasize customer service above all else. Though we've grown to reach the Fortune 500 list, we still haven't lost the human touch.
Contact Langer Insurance Agency today to experience the ERIE difference for yourself.
Filed Under: Car Sense, Home Sense